Amazon Echo speakers always get triggered whenever you say "Alexa" and that could be annoying sometimes. You can't even talk to your friend about Alexa, because the Echo catches the phrase as a hot-word and start to listen to you. If you are tired of these false wake-ups by Amazon Echo or Echo Dot, you can change the Alexa name and the Wake Word.
Here, we will take you through the steps to change Alexa wake word to something else.
Change Alexa Wake Word for Echo Speaker
Alexa is the name and you call it by the same. If you have been searching if you could change the name of Alexa, you cannot do it. But you can change the wake-word to change the name you call it. Before going through the steps, make sure your phone is connected to the same WiFi network as the Amazon Echo speaker.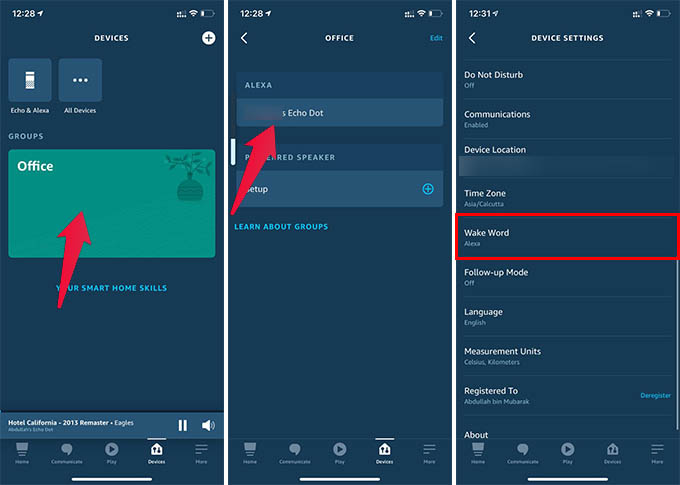 Open the Amazon Alexa app on your Android or iPhone.
Go to the "Devices" tab and tap the group.
Select your Amazon Echo speaker.
From the next screen, scroll down and tap Wake Word.
Choose any of the available Wake-Word to change the default "Alexa" wake-word on Amazon Echo.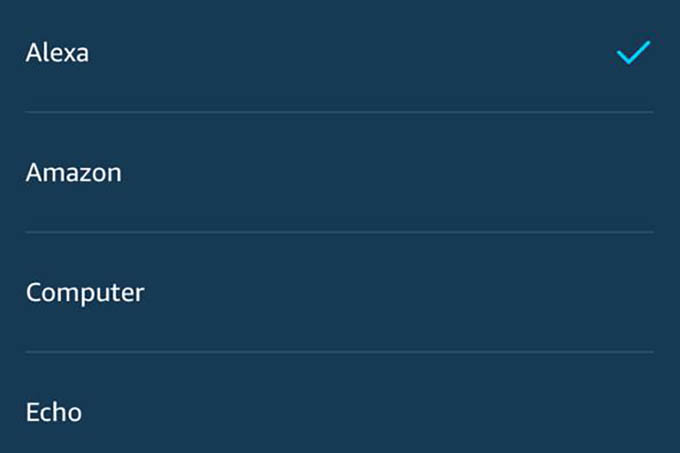 Related: How to Play Spotify on Alexa Devices
You can no go ahead and call Alexa by the new name you chose. One thing to note that you cannot choose your own name to turn on Amazon Echo. Instead, it gives you options to choose from, including Alexa, Amazon, Computer, and Echo.
You cannot change Alexa's name. But, following the steps above, it is easy to change Alexa wake-word if you want to call the smart speaker by another name.