Apple AirPods comes with the handy feature that lets you connect with your iPhone and other Apple devices instantly. However, you might get to see the AirPods floundering to connect with the paired devices. Plus, sometimes it may go totally wrong from what you expect. In such situations, you have no other way, but to reset Apple AirPods.
Whether you are trying to resolve an issue or giving the device to someone else, here is a complete guide to reset Apple AirPods.
Why do You Want to Reset Apple AirPods?
Before you go through the resetting process, you must be able to identify the problem and troubleshooting solutions for the same. Sometimes, the minor issues you face with the AirPods might not need an entire reset and reconnection. Therefore, get to know about your situation before trying to reset Apple AirPods. Here are some reasonable situations most users want to reset their AirPods.
Issues with pairing or identification.
Handing over your AirPods to someone.
Selling the used Apple AirPods.
Pairing with a new iPhone.
Pairing with an Android/Windows/Mac/Linux system.
Battery Drains faster.
AirPods seems dead (even after charging).
One of the buds not working.
Find My AirPods not identifying.
Need to reset the double-tap actions.
Stuttering or glitches in the audio output.
Apple AirPods went through some accidents (water/drop) and trying to recover.
If you have already identified the issue and thinking of resetting the AirPods, read further.
Related: How to Check AirPods Battery Level with Siri?
How to Reset AirPods?
Almost every AirPods users pair them with iPhone or iPad devices, rather than Android or Windows devices. Thus, it becomes necessary to remove the AirPods from the paired device before resetting. Read how to reset Apple AirPods.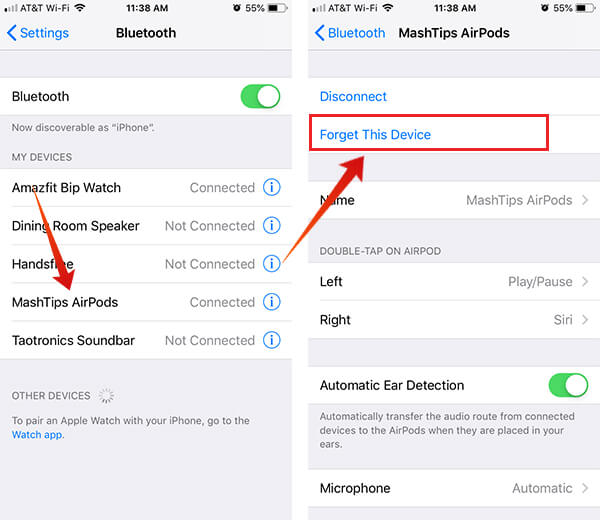 Open Settings on your paired Apple iPhone.
Head to Bluetooth screen.
Check for your AirPods under "My Devices."
Tap on "i" next to AirPods
Tap "Forget This Device."
Confirm "Forget."
How to Hard Reset AirPods?
Once you confirm to Forget the device from your iPhone, every Apple devices on the same iCloud will remove the AirPods from the paired list. Therefore, if you have paired the same AirPods with Apple Watch, it will get removed automatically, once you choose to forget from your iPhone. After removing from devices, move on to hard reset Apple AirPods manually.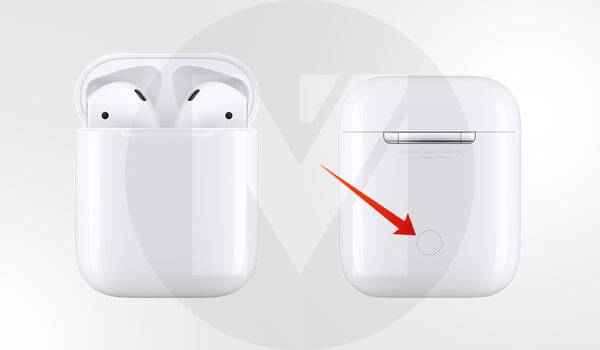 Now take your AirPods on hands and put them in the case.
Close the lid and wait for at least 30 seconds.
Open the lid.
Press and hold the button at the back of your Apple AirPods Case.
Release the button when you see the orange/amber light blinking on the AirPods, and then turns to flash white.
Now, your AirPods got hard reset, removed and reset from every device and are ready to pair with new devices.
Also Read: Apple Headphone is Not Working On Android or Windows Phone (Solved)
As you have already reset your Apple AirPods, most of the issues you have been facing would be already diminished by now.
You are now good to use the Apple AirPods with your iPhone as new. Next time you face any identical issues with AirPods while using with your, iPad or Mac, follow the same steps as above to reset and reconnect Apple AirPods. You have to follow the same AirPod reset steps if you are reselling your AirPods to somebody.